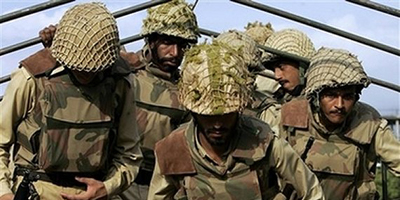 JournalismPakistan.com September 02, 2012 Stephen Manuel

ISLAMABAD: A little over a year ago and then again earlier this year news channels in the country came under scrutiny and criticism for showing graphic and gory content despite all the major media houses agreeing that such material would not be telecast and despite their being a regulatory code of conduct in place.
It may or may not work, but to a certain extent it acts as a deterrent.


Now, it appears newspapers in the country too need to have such a code in place. I'm not talking about censorship or self-censorship… just common sense.


One is forced to wonder what that largely ineffective and political body, the All Pakistan Newspapers Society (APNS), and that other den of conspirators and third-class so-called media persons, the Pakistan Federal Union of Journalists (PFUJ), do with their 'elected' authority.


Also one is forced to seriously question the caliber of the management, editorial staff and decision makers in our media houses and TV channels as well as their ideological bent.


It is not only confusing but alarming. If the fifth pillar of the nation cannot be objective and loyal to the country, then who?


The graphic photographs in The Nation and Pakistan Today of Pakistani soldiers beheaded by the Taliban the other day was more than a little disturbing to say the least.


Imagine setting your eyes on those horrific images of the slain soldiers and their detached heads at the breakfast table or perhaps getting to your office and discovering the same looking up at you from your desk or work station.


How can it be justified?


Was it an error of judgment?


Was it sheer incompetence?


Or was it a willful and deliberate decision?



If it was an error of judgment then it would be a collective one for which the management, the editorial staff, and most certainly the editor, the night editor, news editor and the chief sub should be held responsible.


With authority comes responsibility and quite obviously none was displayed in this particular case. This in itself speaks volumes for the men who took the decision to feature those photographs. It shows up their caliber and lack of professional sense.


In any media house worth its name, heads would roll. Indeed should roll. But of course such a culture is not ours. Nor is the culture of taking responsibility and resigning. We rather point fingers and reflect the blame than owe up to our mistake. That is us and our media culture.


A point in case would be Dunya TV's controversial Lucqman-Bukhari-Malik interview, no to mention all the mudslinging by so-called giants like Najam Sethi and Talat Hussain.


If the decision was caused by sheer incompetence, a scenario tying in with the error of judgment scenario, it is even more shameful. What the heck was the management thinking of appointing such people to top positions. Journalism does not come easy; it is not a place for pretenders. Such people are always exposed.


Here too our culture of appointing friends and friends' friends, relatives and family members comes into play. Journalism is a profession, not the extension of one's social circle.


In this case too, if incompetence or lack of professional savoir faire were to blame, accountability must be taken, starting from the very top.


An apology will not do. It's not enough. It shows a certain shallowness and insincerity. It shows lack of remorse.


And finally, if those pictures appeared because of a deliberate decision then we certainly have reason to worry. If those pictures were there because of either personal or collective ideological and political motives, then we should be really concerned… indeed very wary and afraid.


For in such a case all professionalism and the governing ethics of journalism were willfully tossed out the window. It makes the fifth pillar of the nation redundant; is would not be a pillar, but the pretense of one, a mere prop… and a shaky one at that too.


I'm not a big fan of the army. I'm also not against it. That does not mean I would take pleasure in the death of its soldiers. Those soldiers are sons of the soil. They stand between us and danger. They lay down their lives for us and they fight for us. When push comes to shove, they are all that stands between us and the enemy.


They have families, mothers, fathers, brothers, sisters and children. They laugh like us and they cry like us and they are Muslims. They are human.


Do a few disgruntled and misled so called journalists have the right to question the ability or integrity of the army or its soldiers?


If these persons believe the Taliban are right and the army is the enemy, then they do not belong in a newspaper office. They need to be with their terrorist brethren.


By featuring such pictures or stories, such persons in the newsroom and TV channels are misleading the populace into believing the Taliban are right and the army is wrong. They are eulogizing the Taliban and they are demonstrating that the army is weak and not up to the task of facing the Taliban.


If this is the case and it is allowed or encouraged by the media houses and print and electronic media managements, there is indeed a cause to worry for then it means that the ideology and belief of the nation has taken a serious turn for the worse and is being voiced and reflected through the media.


It also means the media and all it stands for has been compromised.


The army may not be everybody's friend, but it is also not the enemy.