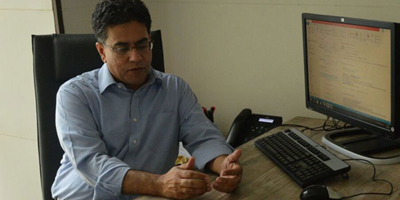 JournalismPakistan.com September 05, 2016


ISLAMABAD – Kamal Siddiqi, who has stepped down as Editor of The Express Tribune, outlined his future plans in an op-ed column published Monday.
In the column titled "The challenge ahead" he talks about the number of newspapers, magazines, readers and Internet users in Pakistan that have continually risen since 2002.
"In 2002, we had 1,100 dailies, weeklies and monthlies. Today we have approximately 2000," he said, pointing out that the print circulation had also increased from 3million in 2002 to over 6 million in 2015.
He then turns to the massive growth of the broadcast media – from one TV channel in 2002, we now have over a hundred, 40 of them being news channels, besides this there are almost 150 FM channels.
Siddiqi then switches to the number of working journalists in Pakistan that has soared from 2000 in 2002 to an estimated 18,000 at present, and that is where the challenge lies, he writes. But he adds that an even bigger challenge is that almost 70 percent of this number is without a journalism degree.
Apart from attaining professional skills, the main issues now for journalists in Pakistan are ethics and safety. "When people complain about the deteriorating standards of journalism in Pakistan what they do not understand is that like every other part of our society, here too, there are some basic issues that need to be addressed."
Siddiqi wrote that he now wanted to focus on these issues but doing so meant giving up his position as editor of "one of Pakistan's most exciting and talked about English language dailies."
"The paper has set new standards and like every good institution has introduced hundreds of men and women to the profession. Tribune staffers, past and present, are amongst the best-trained journalists in Pakistan today."
He termed his seven-year association with the paper a roller-coaster. "And we are fully cognizant of the fact that we are no more gate keepers. The onslaught of social media has changed all that," he wrote, pointing out that their strength now would be to give the audience accurate and informed content. That is why we need better journalists. That is why I plan to focus on training of journalists in Pakistan."
Image courtesy: Balochistanvoices.com