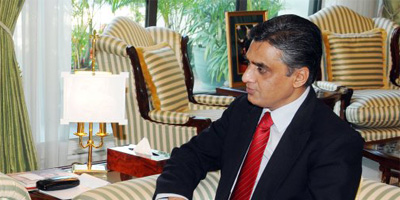 JournalismPakistan.com May 28, 2012
ISLAMABAD: Senior journalist Sarmad Bashir has formally joined an Urdu newspaper the management of Dunya TV plans to bring out soon.

Bashir, who quit as the Executive Editor of Pakistan Today in April, has joined in as Editor Reporting. Negotiations between the two parties had been going on for the last one month.

Bashir, a former president of the Lahore Press Club is said to be one of trusted men of Arif Nizami, editor of Pakistan Today. Nizami too could soon join Dunya's forthcoming newspaper as the group editor.

Many staffers at Pakistan Today believe Bashir had a hand in the sacking of several employees at the start of the year. But when the management planned to go for another round of layoffs, Bashir chose to quit, insiders say.

However, his association with Nizami has remained unaffected and it is believed he is now likely to play a key role in bringing Nizami to Dunya.