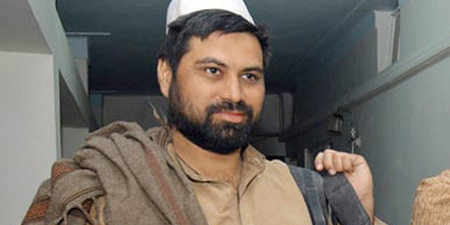 JournalismPakistan.com December 01, 2018


ROME - Anita Saleem, widow of slain Pakistani journalist Saleem Shahzad, said the truth about his 2011 abduction and unsolved murder would never emerge.
"We will never know who killed Saleem, and why," she told Adnkronos International (AKI).
Shazad vanished in Islamabad on May 29, 2011, on his way to take part in a TV show. His body was found two days later in a canal near the town of Mandi Bahauddin, bearing signs of severe torture.
The investigative journalist worked as a correspondent for AKI and was the Pakistan Bureau Chief of Asia Times Online. He had written about alleged links between Al Qaeda and the Pakistani Navy.
"I believe in Allah's justice for Saleem and also for our sacrifices," Anita Shahzad told AKI, adding that she and her three children, now aged 15, 17 and 20, had received no help since her husband's murder.
"We have had no help from the government or from anyone," she said. "I have had to cope alone, with my children, manage with money and also the emotional aspects."
Before his disappearance and killing, Shahzad had told colleagues that he had been receiving threats from intelligence officials. But Pakistan's Inter-Services Intelligence (ISI) denied any involvement in his killing.
A government-appointed commission of inquiry in 2012 failed to establish who was responsible for Shahzad's murder.
Pakistan remains one of the dangerous countries on earth for journalists. - IANS/AKI