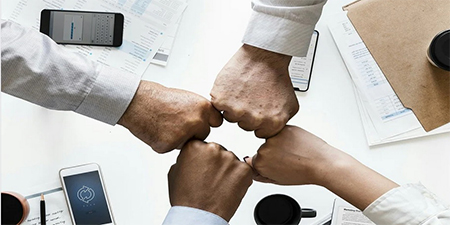 JournalismPakistan.com September 13, 2021


ISLAMABAD—Attempts to control the media always lead to more problems than they solve, The News noted in its editorial 'The media is united' published on Monday.
Terming the PMDA a black law, the paper highlighted that every credible media organization, union, rights network, progressive association in the country, from PFUJ to APNS to CPNE to AEMEND, PBA, HRCP, PBC, and SCBA had rejected it.
"There are bad laws, very bad laws, and draconian laws," the paper said, emphasizing that "The PMDA falls in the last category, the sort of step only authoritarian regimes make to keep the press muzzled."
According to the paper, the PMDA is a throwback to the kind of media restrictions Pakistan has seen during its worst dictatorships – proposing to merge the host of media laws in force in the country, and bringing print, television, radio, films, social media and digital platforms under one 'regulatory' body.
"The PMDA and the Media Complaints Commission are essentially an attempt to silence what little Pakistan's journalism has left in terms of the ability to speak out and represent all the people of the country, including dissenting voices."
The paper emphasized that the media in Pakistan stands united against a regressive, authoritarian, and dangerous law for media freedom in the country.
The paper urging the Ministry of Information to review this proposed media martial law concluded, "Perhaps Prime Minister Imran Khan could prevail upon his own government and remember his own words regarding media freedom and the role of 'regulation.'"