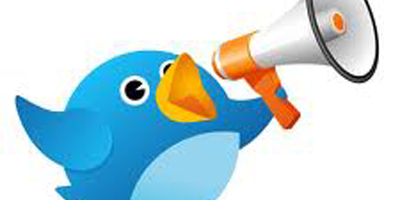 JournalismPakistan.com September 17, 2013
ISLAMABAD: The managers at Capital Television have reporteldy started issuing show cause notices to some staff members for using the social media to highlight problems they face within the organization, particularly salary delays.

Insiders say many employees have not been paid their salaries for more than two months. "There are however, some to whom pay is disbursed on time," a source in the know tells JournalismPakistan.com.
One letter issued to a staffer (name/designation purposely withheld) by the Human Resource Manager states:

"It has been noticed that your performance with regard to general professional corporate behavior leaves a lot to be desired.

"You must acknowledge that an employee is a representative of his/her organization and his/her act off/on the field is always noticeable, especially when he/she is on social media," says the letter.

"You tweeted on September….regarding Capital TV from your persona account which spread the wrong representation of an organization where you are working.

"Though we recognize that every employee had the right to do his/her activities but when it comes to maligning the organization publicly, that is inappropriate and unacceptable."

Later in show cause notice, the Human Resource Manager seeks written explanation from the staffer "within 2 days" as to why disciplinary action should not be taken against him/her.

He says "the management has taken serious notice of such an act of misconduct on your part."

Capital TV, launched in April, is headed by Basit Sheikh. It has not been all smooth sailing though. The channel was shut down by the authorities soon after its launch after a guest on one of their live shows insulted the army chief.

However, they were allowed to resume programing days later reportedly after high-level negotiations and a written apology submitted by the television management with the Pakistan Electronic Media Regulatory Authority.

In July, a First Information Report (FIR) was filed against the channel after it broke a story on mega corruption in the EOBI. Capital TV suspected the many wrong doers and influential people in the scandal had a hand in registration of FIR.

However, there was another angle to the story. It was said that reporter Huzaifa Rehman who broke the news was allegedly manhandled and threatened by Captial managers. Reports say an FIR was registered against the channel on the directives of the Interior Minister.

Journalists unions stood by the reporter and held protests.

More recently, Fahd Hussain, one of the key team members who helped launch the channel quit to join Express News, which some say is somewhat of setback while for some others at the channel it is good riddance.