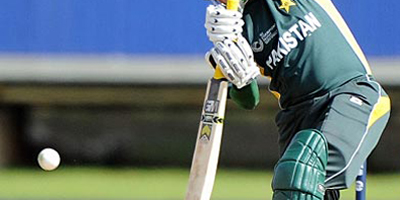 JournalismPakistan.com May 19, 2015
ISLAMABAD: The New York Times story claiming that software compay Axact was involved in selling fake degrees was front page news in most national dailies Tuesday but bitter rivals The News massively played it up all.

The English-language paper of the Jang Group, The News ran a lead headlined: "Fake degree business - Pak company Axact cons billions: NYT."

The paper also devoted a full inside page to the story by Declan Walsh that caused quite a stir all day Monday.

Observers pointed out the kind of space given to The New York Times report went to show the bitterness that exists against Shoaib Ahmed Shaikh, founder and CEO of Axact, who is on the verge of launching BOL, one of Pakistan's biggest media networks.

The Express Tribune of the Express Media Group, that Axact accused of being behind the NYT story, reproduced the news on the front page.

Dawn was measured in its display of the news while Daily Times ran a front page anchor.

Axact on Monday vowed to take legal action against The New York Times for the story it said was "baseless, substandard, maligning, defamatory and based on false accusations and merely a figment of imagination published without taking the company's point of view."