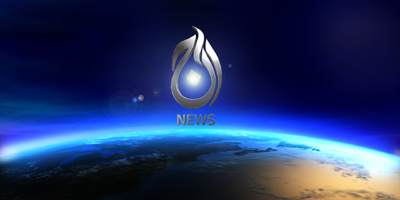 JournalismPakistan.com June 26, 2012
KARACHI: The media industry has expressed shock and alarm at a vicious attack by four armed men who opened fire on the Aaj TV office at Gurumandar in Karachi that left two people injured, including a security guard.

Tehrik-e-Taliban Pakistan (TTP) claimed responsibility for the attack.

Soon after the attack, a spokesman for the terrorist outfit said in a phone call to the news channel the attack was the direct result of Aaj not giving the TTP proper coverage.

The spokesman threatened more attacks on TV channels if the militant organization was ignored. The channel was the first targeted because the TTP claimed it had become a mouthpiece of the government.

President Asif Zardari and Prime Minister Raja Pervaiz Ashraf condemned the attack and said every measure would be taken to provide protection to media. The prime minister also directed the police to arrest the men involved in the attack.

"It was horrible," said an Aaj cameraman, "At about 8.45pm the gunmen, who were on motorbikes, opened fire. The sound was very loud and persistent."

"Initially we thought it was out in the street, but quickly discovered that our office had been fired upon. It was shocking," he added.

A young reporter, who had just entered the building, said: "This is terrible. The media has been targeted yet again. The government promises protection but never delivers."

The Aaj employees say the attack came at a time when security in this sourthern port city was supposedly tight because of Prime Minister Raja Pervaz Ashraf's presence there.

International media watchdogs say Pakistan remains one of the deadliest places for journalists. Already this year, six journalists have been killed.