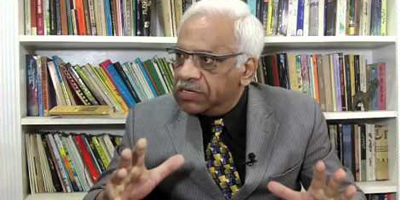 JournalismPakistan.com April 30, 2016


ISLAMABAD - Shaheen Sehbai, Group Editor of The News Saturday announced he was quitting the newspaper after being at the helm since 2007.
His resignation dealt a severe blow to the paper widely seen as being heavily tilted politically - one of the reasons cited by Sehbai for his decision to quit. In his resignation addressed to Editor-in-Chief Mir Shakil-ur-Rahman and available on social media, Sehbai said: "...I feel that I can no longer sustain the moral and ethical pressure as Group Editor, justifying decisions which were not taken by me but which caused immense damage to the credibility and financial stability of the paper."
Sehbai wrote that he found the "policies of the newspaper lop-sided, heavily tilted politically and unnecessarily engaged in a dangerous conflict with national institutions, specially at a time when the country is at war with terrorists, their supporters and financiers and the corrupt elements in all spheres of the society who are using money looted through corruption to fight the state."
He added that "in formulating and implementing these self-defeating policies the views and suggestions of professional editors, at all level, including myself, have been consistently ignored.
"As Editor-in-Chief it is your right to run the newspaper as you like, but for professional journalists there is always a limit to which they can go along. I know many editors feel the same way but I have decided to call it a day, today."
On Twitter #ShaheenSehbaiKicksGeo was a top trend Saturday with tweeple criticizing the Jang Group for its policies.
In a Tweet, Sehbai said he would be making a major announcement about his career shortly.