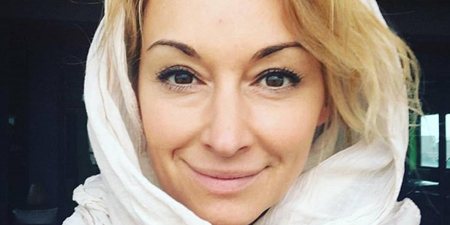 JournalismPakistan.com May 04, 2017


ISLAMABAD – A Polish presenter and travel writer said she and her crew were detained by the Inter-Services Intelligence while filming a TV series in Pakistan's northwest.
Martyna Wojciechowska flew out of Pakistan to Poland Thursday along with her team, according to Poland Radio.
Poland's foreign ministry said Wojciechowska's crew did not comply with instructions from the Pakistan authorities.
Wojciechowska is a former editor-in-chief of National Geographic Poland magazine.
She said in a Facebook post: "In the north-western part of Pakistan, close to the border with Afghanistan, where we were filming another episode of the 'Woman at the Edge of World' program, we were detained by the Inter-Services Intelligence."
She added: "Our equipment was forcibly confiscated and we were prevented from working. We spent the next days under house arrest under constant police and military supervision."
The Polish foreign ministry said that according to the authorities in Pakistan the "television journalists made recordings in restricted areas without the appropriate visas (they used tourist visas), the required journalistic accreditation and administrative permits for access to restricted areas."
It added: "The team did not comply with the instructions of the local authorities."
Image: Facebook