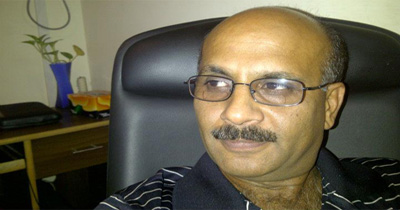 JournalismPakistan.com July 05, 2012
ISLAMABAD: Rana Qaisar, the Resident Editor of Pakistan Today in Islamabad has quit after less than two years with the struggling newspaper.

There are reports he was not getting along well with those at the headquarters in Lahore. He is likely to be replaced by Shaiq Hussain, the Chief Reporter in the capital.

Rana has now joined Peshawar daily Frontier Post as its Islamabad editor.

A senior journalist, Rana had arrived at Arif Nizami's Pakistan Today after a brief stint at NewsOne TV. He helped launch the newspaper which intitially appeared to do well but later ran into serious financial difficulties.

He was also on the launch team of Daily Times back in 2002 which he had joined as the bureau chief. Later, in 2006 he took over as the paper's Islamabad resident editor.

Before joining Daily Times, he was associated with The Nation for almost 12 years.

The Frontier Post, it is being said has plans to hire more journalists as it bids to make its mark more effectively in the market.