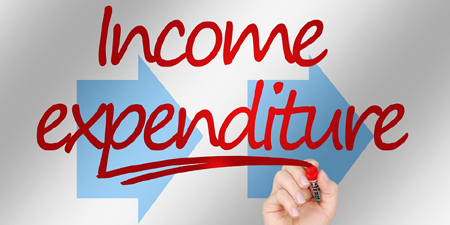 JournalismPakistan.com March 13, 2017


ISLAMABAD: For the last three financial years Pakistan Television Corporation's expenditure has been higher than the revenue PTV earns.
Minister of State for Information and Broadcasting Maryum Aurangzeb last Friday placed before the Senate the income and expenditure of PTV from 2011-12 to 2015-16.
The income and expenditure were presented in the house in reply to a query by PTI Senator Syed Shibli Faraz who wanted to know revenues generated and expenditure incurred by PTV during the last five years.
In 2011-12 and 2012-13, the PTV's revenue was slightly more than its expenditure - 1.88% and 1.44% respectively. In 2011 the income was Rs7.8 million, which was Rs147050 more than the expenditure of Rs7.6 million. Similarly, in 2012-13 the revenue of Rs9.4 million was Rs137441 more than the expenditure of Rs9.3 million.
However, in 2013-14, the expenditure of Rs9.5 million was Rs733236 or 8.3% more than the revenue of Rs8.8 million.
Though the PTV revenue went up to Rs9.6 million in 2014-15, the expenditure increased to more than Rs10.03 million – registering an increase of Rs396300 or 4.11%.
In 2015-16 the gap widened to Rs1.6 million or 17.4% of the revenue of Rs9.7 million to the expenditure of Rs11.4 million.