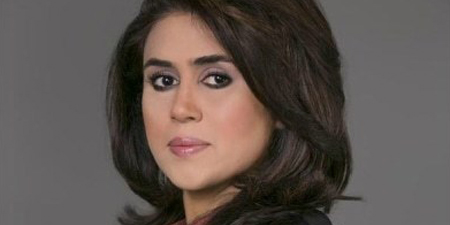 JournalismPakistan.com March 02, 2017


ISLAMABAD – Tanzeela Mazhar (pictured) who had complained of sexual harassment at the workplace has resigned from Pakistan Television (PTV) as anchor.
"I stand by my statement of harassment I faced by Agha Masood Shorish and every detail I mentioned about working environment in national organization," she said in her resignation dated February 28.
"I regret that higher management of PTV chose to save one person over reputation of PTV and my reservations about internal committee were ignored apparently in a design to protect culture of harassment at PTV than to protect women," she wrote.
Mazhar also posted her resignation on Twitter and said in one of her tweets: "PTV is being hijacked by perverts. I did my bit to improve things alas moral corruption won over morlas (sic) wil cherish my working with PTV."
Last month Shorish, Director Current Affairs at PTV, who is also accused of harassing another female anchor Yashfeen Jamal, had filed a defamation suit against both anchors.
Mazhar said: "I find it very difficult to continue working with PTV. This case could have set a precedent but due to some unseen influence used to save Agha Masood Shorish sensitive issue of harassment at workplaces is damaged."