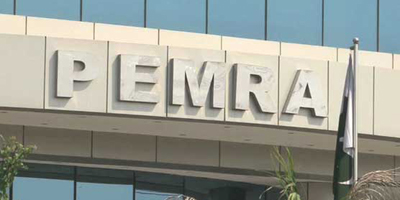 JournalismPakistan.com February 16, 2015
ISLAMABAD: The Senate Standing Committee on Information and Broadcasting Monday directed Pakistan Electronic Media Regulatory Authority (PEMRA) to take action against private television channels which show live cricket feed illegally under the garb of discussion programs.
The committee was chaired by PML-Q Senator Kamil Ali Agha and it directed PEMRA following a request from Managing Director Pakistan Television Corporation Muhammad Malick.
Malick said that majority of private TV channels were showing live cricket feed illegally in the name of discussion programs. He termed it piracy as the PTV has paid huge amount for purchasing rights to show live cricket matches. He also requested the committee to ask PEMRA to block unauthorized landing and distribution of Indian sports TV channels in Pakistan.
He said that all the PTV employees have excellent ACRs but the institution is facing crisis, which showed there was something wrong with the assessment system of the employees.
"Majority of the employees are incompetent and burden on the corporation, if one can allow me, I shall fire them. Presently PTV has more than five thousands employees unfortunately their output is equal to 1000 persons in private sector", he said.
He lamented that the income generated by PTV was spent on salaries and medical bills of the staff and the institution had no money for new purchases and up gradation including computerization of its record.
The committee was informed that in the past PTV management used to give advance payments to private production houses to purchase dramas from the open market, but now the policy has been adopted that first installment would be paid after telecast of four episodes.
The committee recommended the PTV must advertize vacant posts for new recruitment/ appointments and try to bring more transparency in running its affairs.