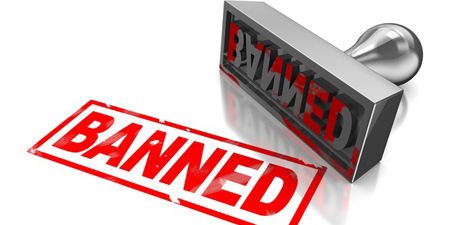 JournalismPakistan.com February 14, 2017


ISLAMABAD – Pakistan Electronic Media Regulatory Authority's Council of Complaints, Sindh has recommended a ban on Dr. Shahid Masood's program for 30 days and a fine of Rs1million on BOL News for making baseless allegations against the Army and the finance and defense ministers.
Finance Minister Ishaq Dar had complained to PEMRA about the program 'Live with Dr. Shahid Masood' aired on January 24 in which "libelous and defamatory statements were made to damage the Finance Minister's personality and character".
Separately the minister served a Rs1 billion legal notice on BOL News and Dr. Masood. A statement from his ministry said he made "a completely false statement hinting to an alleged meeting between Finance Minister, Defense Minister and Rawalpindi ("GHQ"), whereas, no such meeting had taken place at all."
The Council said BOL was given two opportunities to defend themselves but they could not do so and failed to produce any evidence.
"The content aired thereof was deemed as a willful attempt to misinform the viewers through fabricated stories," the Council said.
It said that official PEMRA records confirm that Dr. Masood is a willful and repeat violator of the Code of Conduct and has been trying to create sensationalism through his irresponsible, untrue and derogatory comments against individuals and state institutions.
Following up on the decision, the management of his new employers NewsOne TV has been conveyed the decision. The ban came into effect on February 13.