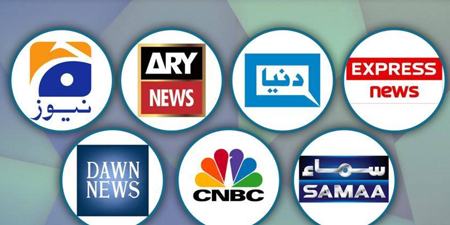 JournalismPakistan.com November 26, 2017


ISLAMABAD: After receiving an advice from Army Chief Qamar Javed Bajwa, the government Sunday announced to end suspension of private news and current affairs channels.

The private news channels were suspended after crackdown on protestors of Khatam e Nabuwat rally turned into country wide violent riots Saturday afternoon.

Through an official directive issued by Pakistan Electronic Media Regulatory Authority (PEMRA) on Sunday evening, all news and current affairs satellite TV channels were immediately restored.

"In pursuance of policy directives received form the federal government through the Ministry of Information Broadcasting, National History and Literary Heritage, PEMRA is pleased to withdraw Authority's earlier decision of November 25, 2017wherein transmission /licenses of all the News and current affairs satellite TV channels were suspended," says a press release issued by PEMRA.

The press release said that the federal government had issued policy directives asking the authority to take the news and current affairs channel off-air which violate the agreed guidelines regarding coverage of Faizabad sit-in at Islamabad and elsewhere in the country.

The release said that the guidelines have been sent to the Pakistan Broadcasters Association (PBA).