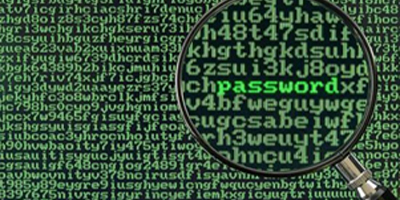 JournalismPakistan.com June 23, 2012 Steve Manuel & Imran Naeem

ISLAMABAD: Yesterday we went through a bit of a nightmare; we discovered that JournalismPakistan.com had been hacked into and that all our pages had been deleted.

It took several hours for our IT champion Muhammad Shahid to fix it, but he did. Finally, we were back online at about 5.00pm, almost 12 hours after finding out that our website had been sabotaged.

Admitted, we were worried and angry, but more than anything else, we were surprised. Why would somebody deliberately hack into our website and totally demolish it?

Could it be for the heck of it?

We don't think so.

More likely, we feel, some of the work we have being doing has made some people get a little hot under the collar. If this is the case, then we would like to confirm that we will do what we have to do and we will not be sidelined by such dastardly and cowardly acts.

We have our suspicions of course and we have already taken steps to ensure that if such an incident happens again, we will be back up much quicker. We have a lot of confidence and trust in our support team. We, however, do not rule out another attempt at derailing JournalismPakistan.com; rather we fully expect it.

JournalismPakistan.com would like to apologize to all its readers and followers who would have been inconvenienced. We would also like to thank them for being patient and sticking by us.

We have had more than a few concerned enquiries and this has given us great heart, confirming we are doing the right thing.

Rest assured JournalismPakistan.com will not give into pressure from any quarter. This is a website by journalists for journalists and we will continue to put forth news on the media industry no matter how distasteful or difficult it is.

The media industry is going through tough times and there are certain individuals who have been caught in the glare of the headlights; we are going to make sure their actions and dealings are not swept under the carpet. If they feel threatened by what we write, then that means there is indeed a fire behind all that smoke.

It has been pointed out to us that JournalismPakistan.com is rather naïve and has been putting out stories that may have borderline credibility. We would like to say, all our material is carefully sifted through and though some of our reports might seem a little tough on some individuals, this is not without reason.

Our contributors and writers are all well known in the proper journalistic circles. We do not have aira vaira nathu kheras writing for us. Our contributors from Karachi, Lahore, Islamabad and other centers are all senior media persons with excellent knowledge of the media industry and all that goes on within. They know the game because they have been in it for long and are familiar with all the players.

We have no personal vendettas. But we are not ready to look the other way when wrong is being done, no matter who it is.

If we are naïve, well so be it.

We will not back off.