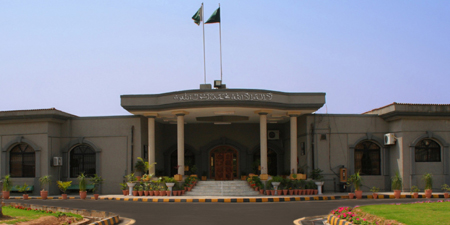 JournalismPakistan.com February 14, 2017


ISLAMABAD – The Islamabad High Court Tuesday suspended a 30-day PEMRA ban on Dr. Shahid Masood who later in the evening appeared on NewsOne TV.
The regulator's Council of Complaints, Sindh had recommended a ban on the program and a fine of Rs1million on BOL News for making baseless allegations against the Army and the finance and defense ministers.
Masood was with BOL when he made those allegations in his program Live with Dr. Shahid Masood on January 24.
On February 13, news came in he had rejoined NewsOne after being away for nearly 13 months.
Interestingly the PEMRA ban became effective the same day he returned to NewsOne.
"Islamabad High Court suspends PEMRA's decision of 30 days ban. Thanks to Allah and all of you," the doctor tweeted.