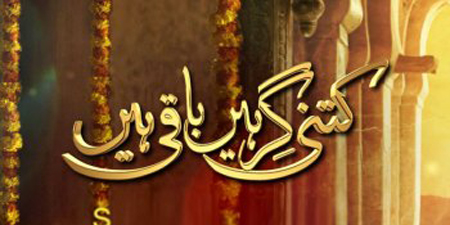 JournalismPakistan.com March 31, 2017


ISLAMABAD - The Pakistan Electronic Media Regulatory Authority (PEMRA) Friday fined Hum TV Rs1 million for airing "objectionable clips" in one of its drama serials.
According to a PEMRA press release, after a number of complaints from the public, a show-cause notice was sent to Hum TV on February 20 seeking an explanation within seven days.
After hearing Hum TV's representatives, analyzing their written reply and reviewing the objectionable clips, a personal hearing committee unanimously agreed that the content was in violation of the Electronic Media (Programs and Advertisements) Code of Conduct, 2015.
"On account of the airing of the episode "Chew Gum" in the drama serial "Kitni Girhein Baqi Hein" having indecent content... a fine of Rs1,000,000 (rupees one million) is imposed on Hum TV, payable within three weeks from the issuance of this decision," said the press release.
It added that the channel was also warned to be more vigilant in the selection of the theme of its dramas or soaps, keeping in view the provisions of the Electronic Media (Programs and Advertisements) Code of Conduct 2015, socio-cultural norms and values. - Agencies