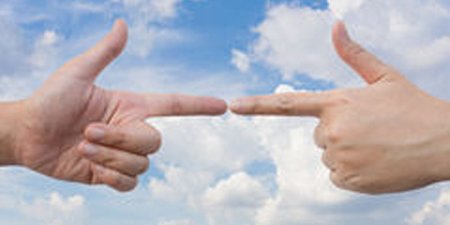 JournalismPakistan.com December 22, 2016


ISLAMABAD – Bitter rivals Geo and BOL traded accusations Thursday after news surfaced of an Axact executive being charged by a US court in a fake degree scam.
Geo had a field day, running at least four special packages all targeting BOL and asking questions why the case against Axact was put in cold storage in Pakistan and no one got punished.
BOL in turn did a special program pointing out why Geo and Jang Group boss Mir Shakilur Rehman was not being arrested despite an anti-terrorism court in Gilgit-Baltistan awarding 26-year imprisonment to him in 2014 for running a blasphemous program.
Still in its test transmission phase, BOL asked why the government had not sought Interpol's help to bring Mir Shakil to Pakistan. The channel also ran a package that showed him as a villain, and warned Is dafa aisay nahin chalay ga, meaning this time (your plan) will not work.
The message had reference to a conspiracy allegedly hatched by the Geo/Jang Group, and a few other heavyweights that prevented BOL from going on air in 2015.
A New York Times story published in May last year claimed Axact was running a fake diploma mill. This led to the arrest of Axact and BOL CEO Shoaib Ahmed Shaikh and several of his managers. They languished in jail for 15 months before being released.
Umair Hamid, 30, was charged in a US federal court Wednesday for his part in an alleged $140 million "fake-diploma mill" scheme.
He was charged in a criminal complaint filed in federal court in Manhattan with wire fraud, conspiracy to commit wire fraud and aggravated identity theft.
Hamid was arrested Monday according to a statement by Manhattan US Attorney Preet Bharara.
Axact is the parent company of BOL. It is common knowledge the channel's rivals feel threatened by its financial might and the technological edge it has.