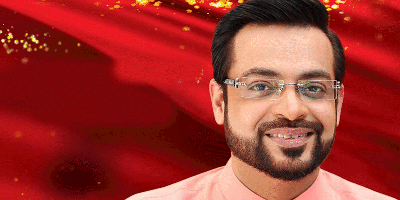 JournalismPakistan.com February 09, 2016


ISLAMABAD - Pakistan Electronic Media regulatory Authority's Council of Complaints, Karachi Tuesday recommended fines on four television channels for violating code of conduct, not implementing effective editorial control and lacking time-delay mechanisms.
The four erring channels are Geo Kahani, ARY News, TV One and News One.
Geo Kahani is in line to be fined Rs 200,000 for airing objectionable remarks/language used by Dr. Aamir Liaquat Hussain (pictured) while ARY News also faces a similar fine. It broadcast foul language by guest Zaid Hamid in its program 'Sawal Ye Hai' on December 12, 2015.
NewsOne is to be slapped with the heaviest fine of Rs300,000 for letting abusive remarks by a caller go on air in Dr. Shahid Masood's talk show on November 18, 2015.
On the other hand TV One will have to pay Rs100,000 for broadcasting an objectionable and indecent scene in their program 'Meri Ashiqui Tum Say Hai' telecast on December 3, 2015.
All four channels have been directed to pay fines within 15 days and to air apologies.
A complaint against Dunya TV program 'Aaj Kamran Khan Kay Saath' for broadcasting defamatory content against Bank Islami Pakistan Limited was disposed of on the request of the complainant.
However, complaints against Abb Takk News, 8XM and Jalwa channels were deferred until the next meeting.
All the decisions were taken at the 28th meeting of the Council of Complaints chaired by Prof Inam Bari Tuesday.