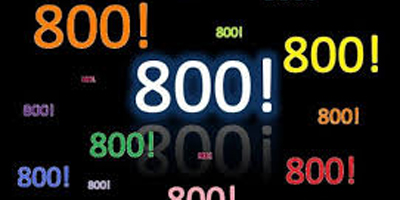 JournalismPakistan.com May 31, 2014
ISLAMABAD: Buying a plot of land or an apartment is expensive and out of proverbial common man's reach but if one is to believe Dawn, a two-bedroom flat in an under-construction luxury hotel in Islamabad costs Rs800 million and this may not be affordable even for the very rich.
However, buyers and others, may have heaved a sigh of relief when Dawn clarified Saturday it erroneously added an extra zero and the cost of the apartment is actually Rs80 million.
While reporting the proceedings of the National Assembly's Public Accounts Committee looking into the construction of the luxury hotel near Convention Centre, Dawn quoted PAC chairman Syed Khursheed Shah as saying: "A two-bedroom flat in this building costs around Rs800 million." But the Leader of the Opposition in the National Assembly must have told the newspaper that let's not get carried away by the words "multi-million rupee luxury hotel".
Publishing a correction the paper said: "A news report headlined 'Luxury hotel being built on loans, easy installments, PAC told', erroneously quoted PAC Chairman Syed Khursheed Shah as saying that the price of a two-bedroom flat in an under construction building was Rs800 million. In reality, the price is Rs80 million."
The issue that "flabbergasted" the committee was that the hotel is being built by funds provided by the Bank of Punjab and that too on easy installments, payable by 2020.
This is the second time in three weeks that Dawn has erred badly with numbers. On May 13 the paper reported that Saudi Arabia had more than 809,700 Pakistani prisoners in its jails.
Quickly realizing the misreading of National Assembly's question hour record, the newspaper clarified there are only 809 and 700 Pakistani prisoners in jails and detention centers of Riyadh and Jeddah.
It also took a while for Dawn to differentiate between Pakistan Tehreek-e-Insaf (PTI) and the banned Tehreek-e-Taliban Pakistan (TTP). On two occasions the newspaper mixed the identities of the political party and the banned outfit. The second time it blundered, the paper apologized for the mistake and said this negligence in editing was being investigated.