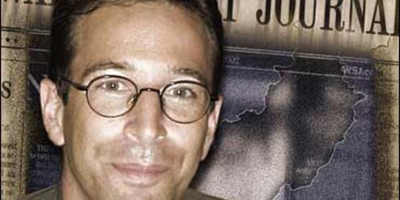 JournalismPakistan.com October 24, 2014
HYDERABAD: One of the suspects in American journalist Daniel Pearl's murder case was freed by an Anti-Terrorism Court (ATC) in Hyderabad on Friday.

Syed Hashim, one of the alleged suspects involved in kidnapping and murdering Pearl (pictured), was arrested in 2008. Newly-posted presiding officer of ATC Abdul Ghafoor Memon buried the case citing lack of evidence.
Pearl, the South Asia bureau chief at the Wall Street Journal, was abducted and killed in Karachi on January 23, 2002.
A special anti-terrorism court had awarded death sentence to the mastermind, Ahmed Omer Sheikh, while the co-accused, Salman Saqib, Fahad Naseem and Shaikh Adil, were handed life imprisonments in 2002, after being found guilty of kidnapping and beheading the foreign journalist.- Online