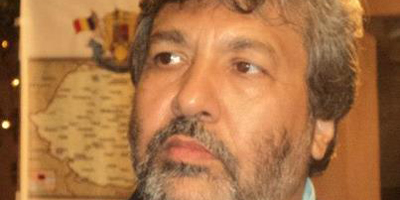 JournalismPakistan.com January 30, 2013
KARACHI: The Sindh High Court has accepted senior journalist Sardar Khan's application seeking appointment of a commissioner for expediting a defamation law suit he filed in 2010.

Justice Muhammad Ali Mazhar dismissed the plea of defendant Asif Bajwa - the secretary of Pakistan Hockey Federation (PHF) - who had opposed the appointment.

Sardar, a former employee of Voice of America is seeking damages to the tune of Rs1380.3 million.

The case was filed against Asif Bajwa, Voice of America (VOA-BBG) Ms. Jennifer Janin (Head of Urdu Service VOA), Razi Rizvi and Kokab Farshori, (Managing Editors in Washington), Ayaz Gul (VOA Bureau Chief) , Pakistan Herald Publications (Dawn Group) along with its employees Rishad Mahmood and Shazia Hasan.
Asif Bajwa's counsel apprehended that the plaintiff being an influential person could influence the commission's proceedings. The court, however, held the defendant's plea had no merit.
After hearing the plaintiff's counsel Barrister Dr. Muhammad Farogh Nasim, the court ordered: "In view of the above, the application is allowed. Retired District Judge Mr. Aziz Memon is appointed commissioner to record the evidence. The parties are directed to file their affidavit-in-evidence along with documents before the commissioner. The commissioner shall return the commission within four months. The fee of the commissioner shall be Rs.8000/- per witness which will be paid by the parties for their respective witnesses, however, the plaintiff agrees to bear the cost of defendant No.1 and 2's witness also. No unnecessary or unjustified adjournment will be allowed by the commissioner. The commissioner is entitled to impose cost and he is also entitled to close the side of defaulting party. The application is disposed of."