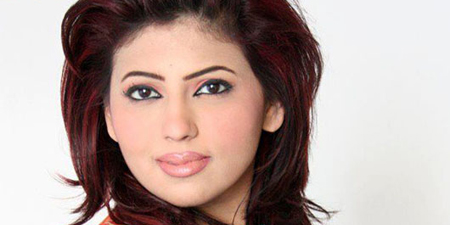 JournalismPakistan.com October 19, 2016


ISLAMABAD – Capital TV managers have served legal notice on one of its former staff members who quit recently.
The notice was sent to Fiza Khan, a program host, who was reportedly forced to resign after being harassed by senior staff.
She however, told JournalismPakistan.com Wednesday evening she had not received any notice yet and hence could not comment on it.
The notice cites 'defamatory internet posts and publications' by Fiza which it says are 'libelous statements.'
"We have evidence to prove that the forums hosted by your social media pages (Twitter and Facebook) contain serious, untrue and highly defamatory comments towards our Client."
These comments, the notice continued, seem designed to damage Capital TV's reputation in the market and take business away from them.
Some Tweets and Facebook posts allegedly posted by Fiza, are part of the legal notice.
Further ahead it states that "allegations of harassment at the workplace" levelled by her were baseless as she had not furnished evidence to substantiate them.
The notice then asks her to remove the "defamatory posts", apologize, and provide details of the number of posts/website addresses, make proposal for payment of damages "for the harm caused to our reputation", and monitor and "delete any newly published defamatory content on your social media pages."
Last week the International Journalists Federation (IFJ) had condemned the "harassment" and demanded immediate investigation. "We urge Capital TV to investigate this case and dismiss those responsible. Female journalists must be made to feel safe and secure in their line of work, and those perpetrating acts of violence must be reprimanded."
Fiza was with Capital TV for four months and hosted the program Capital Point. She has been in journalism for eight years.