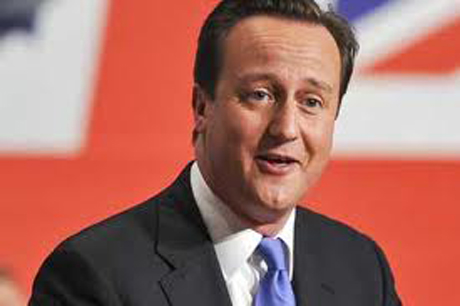 JournalismPakistan.com November 29, 2012
LONDON: British Prime Minister David Cameron said on Thursday that he had serious concerns about legislation to regulate the media, risking a split in his coalition after a damning inquiry triggered by a phone-hacking scandal proposed a press watchdog backed in law.

Opposing a legal foundation to an independent press regulator will delight the British media ahead of the 2015 election but will deepen a divide in Cameron's coalition government and within his own party.

"We should be wary of any legislation that has the potential to infringe free speech and the free press," Cameron told parliament, watched from the chamber's gallery by victims of tabloid newspaper phone-hacking who have campaigned for tougher rules governing Britain's recalcitrant media.

"I'm not convinced at this stage that statute is necessary to achieve Lord Justice Leveson's objectives," Cameron said, referring to the judge who has spent a year investigating the press. "I have some serious concerns and misgivings on this recommendation."

The leader of the opposition Labour Party, Ed Miliband, said he supported a proposal by Leveson to back a new independent press watchdog with legislation.

Leveson said he had no intention of ending three centuries of press freedom but condemned sometimes "outrageous" behaviour by the press that had "wreaked havoc with the lives of innocent people". - Reuters