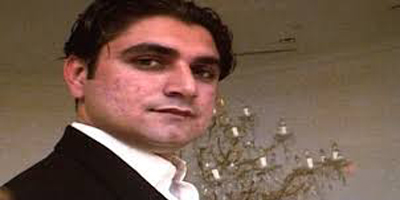 JournalismPakistan.com March 04, 2014
NEW YORK: The Committee to Protect Journalists has welcomed the convictions of six defendants for their roles in the murder of Wali Khan Babar, a Geo TV journalist who was shot dead in Karachi in January 2011.
The convictions are the first in the murder of a Pakistani journalist but the CPJ has called on authorities to ensure the masterminds are brought to justice.
"These convictions mark a significant step in addressing the deep-rooted culture of impunity surrounding the murders of journalists in Pakistan. They indicate what can be achieved when the country's legal system commits itself to pursuing justice," said CPJ Asia Program Coordinator Bob Dietz. "But justice will remain incomplete until the masterminds in Wali Khan Babar's case are also brought to trial."
Judge Mushtaq Ahmed Leghari, who presided over a special Anti-Terrorism Court, sentenced Naveed Polka, Muhammad Ali Rizvi, Faisal Mahmood, and Mohammad Shahrukh Khan to life in prison, news reports said. Two others, Kamran (alias "Zeeshan") and Faisal Mota, who have not yet been arrested, were given the death sentence in absentia. A seventh man, Mohammed Shakeel, was acquitted for lack of evidence, the reports said.
In an alleged video confession posted on YouTube, Khan said he had been told to follow Babar as he was driving home from work, according to a Reuters report. He said Zeeshan had stepped in front of the journalist's car and shot him six to seven times. The video was authenticated to Reuters by the prosecutor, the report said.
CPJ issued a special report in May 2013, "Roots of Impunity," that documented the lead-up to Babar's murder and its aftermath. Babar had been threatened in connection with his coverage of political turf wars, extortion, targeted killings, electricity theft, and land-grabbing in the crime-ridden city of Karachi.
After Babar was slain, unidentified assailants murdered several individuals connected to the investigation, including a police informant, two police constables, and the brother of an investigating officer. In 2012, the one remaining witness in the case was also killed. He was due to testify in court two days later.
The original prosecutors in the case - Muhammad Khan Buriro and Mobashir Mirza - told CPJ that they were threatened and eventually fired. They fled the country in late 2011. After these developments, the trial was shifted from Karachi to an anti-terrorism court in Shikarpur. - Committee to Protect Journalists