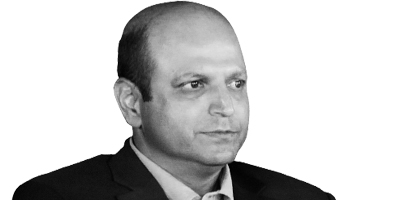 JournalismPakistan.com August 28, 2013
ISLAMABAD: Azhar Abbas, former Managing Director of Geo has joined BOL News TV as its President and Chief Executive Officer, the network announced.

"BOL Network is honored and pleased to have Azhar as President and CEO …. his global experience and entrepreneurial skills are completely in sync with BOL's existing mission and vision," says a press release published on bolnetwork.com.

JournalismPakistan.com reported on August 16 that Azhar was likely to join BOL after quitting Geo where he served for nine years helping it become the top channel in the country.

BOL, initiated by Axact, the leading IT company said Azhar shares the same dream as BOL's, as he once expressed his desire "to build an organization that not only excels in journalism but also offers better working conditions for journalists."

The release said that Azhar seeks to take journalism in Pakistan to the highest level of excellence by building an institution that not only provides credible and quality journalism, but also best working conditions for journalists.
BOL is yet to go on air.
Photo courtesy: bolnetwork.com