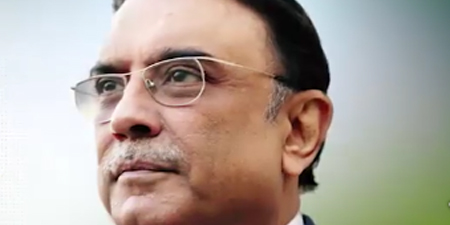 JournalismPakistan.com May 08, 2017


ISLAMABAD - Former President Asif Ali Zardari Monday backed BOL and said the channel was being punished by the PML-N government for exposing its corruption.
At a time when BOL is highlighting government's incompetence and corruption, it is refused security clearance, he said.
PEMRA ordered cancellation of BOL's licenses because the government wanted this but the channel was back on the air after the high court granted a stay, Zardari said.
He said the government should tell PEMRA to withdraw its order without waiting for the high court's decision.
On May 3, PEMRA announced the cancellation of BOL News and Pak News licenses after the interior ministry did not grant clearance to four of their directors. But the following day the Sindh High Court suspended the PEMRA order and granted stay.
Zardari said putting curbs on the media would prove costly for the government.
He recalled that during his term as president, the media criticized his government a lot but he faced that criticism without reacting.
Zardari appears on BOL as an analyst in the program Pakistan Khappay with President Asif Ali Zardari.