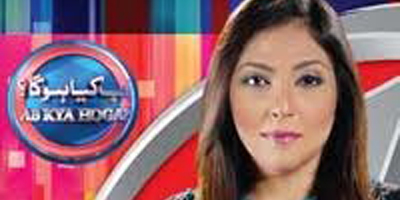 JournalismPakistan.com November 18, 2012
KARACHI: Shumaisa Rehman, host of program Ab Kia Ho Ga on NewsOne TV landed her organization in trouble Saturday after one of the guests on her show spoke bad of the minority Shi'a community reports said.
The guest Khadim Hussain Dhilon, representing the Ahle Sunnat Wal Jamaat, termed Shi'as as infidels.
JournalismPakistan.com has learnt that the channel's management thought the program host should have clarified the position there and then.
Dr Khadim's remarks infuriated the Shi'a sect prompting the channel to call in an additional 36 private security guards at its Karachi headquarters. Normally there are only three. Security was also enhanced at the Lahore and Islamabad offices.
Rana Mubashar, the channel's Director News, told JournalismPakistan.com he had been receiving threatening phone calls and text messages ever since.
He said he respected every sect and religion and that he had never spoken bad of any religion on his shows and not even privately. He conducts Rana Mubashar @ Prime Time.
Insiders say people often tend to confuse him with Mubashar Luqman, an anchor with ARY TV.