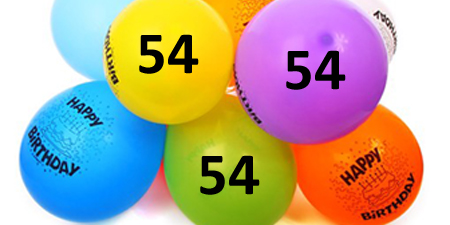 JournalismPakistan.com November 26, 2018


ISLAMABAD – Pakistan Television (PTV) was at its creative best on Monday as it marked its 54th birthday with a gripping advertisement published in leading newspapers.
Under the title Meray Aziz Humwatnoo, the state-run organization's new marketing team intelligently incorporates names and slogans of several channels in the text - a unique way of saying thank you to them, and its loyal viewers.
Addressing its viewers, the ad nostalgically recalls those early days of black and white pictures.
"You (AAP) would remember our first meeting. How colorful was black and white. I remember the time even today (Aaj) you embraced me and I added your colors to my pictures," goes the text, loosely translated from Urdu.
"Khyber (AVT Khyber) with its bravery, the friendship of Indus (Indus News), Ravi's (Ravi TV) zeal and the hospitality of Bolan lent us their individual colors. Then, besides Urdu (Urdu 1), we began talking to the Public (Public TV) in five (Channel 5) languages."
The advert grips the reader at the outset as PTV tells its success story spanning more than half a century. It continues to play intelligently with the names of Pakistani TV channels.
"Waqt (Waqt News) tied us up. We stayed awake (Jaag) for so many nights. We looked after each other. Dunya (Dunya News) saw our stars (Hum Sitaray) with envy. Our friendship began to soar as high as K-2. (K-2 TV).
The advertisement then brings in the names of 92 News, Samaa, Channel 7, Din News, Channel 24, and Sach, as it sums up PTV's remarkable, and eventful story through the years.
"With your love, life (ARY Zindagi) turned a weakling like me into a mighty and shady oak that spread its branches in all directions every day (Roze)."
The ad's creators then briefly incorporate some of the popular slogans of television channels, among them those of Express News, Geo, and TVOne.
In conclusion, the ad points to a new day, a new morning when everything seems nice and fresh and tells viewers their company even today is fragrant like a freshly bloomed flower.
"This is a story of half a century, not one that spans just a few years. Thank you."