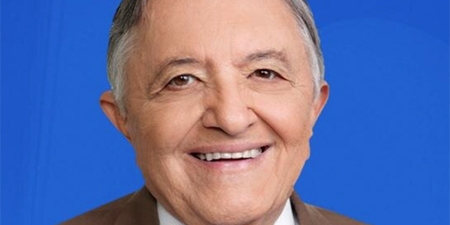 JournalismPakistan.com June 24, 2017


Gabe Pressman, a veteran reporter for NBC's New York television affiliate and a pioneer of broadcast journalism who worked in the medium for more than 60 years, died at the age of 93, WNBC said on Friday.
Credited as New York's first television journalist, Pressman started his career as a newspaper reporter, moved into radio and arrived at WNBC-TV in New York in 1956, the station said.
Over the course of his career, he covered some of the biggest events in modern American history, including President John F. Kennedy's assassination, Woodstock and the American Civil Rights movement. He won 11 Emmy awards for excellence in television broadcasting, according to NBC.
"He was truly one of a kind and represented the very best in television news reporting," said WNBC President Eric Lerner. "Gabe was still coming to work and thinking about the next story. He was a treasured colleague and friend to all of us and he will be missed."
Pressman was "a tenacious seeker of truth" who fought "ferociously for journalists' rights" and tirelessly defended the Constitution's First Amendment guarantee of the right to free speech, said Steve Scott, president of the New York Press Club. Pressman held that post from 1997 to 2000.
Born and raised in New York, Pressman served as a combat naval officer in World War Two and graduated from New York University and the Columbia School of Journalism.
In his last years of reporting, Pressman ran a series of profiles of New York City neighborhoods for NBC News 4 New York.
Mayor Bill de Blasio, in a tweet, called Pressman "a New York City treasure" who mentored "countless reporters."
Pressman is survived by his wife, four children and eight grandchildren. - Reuters/Image: Twitter