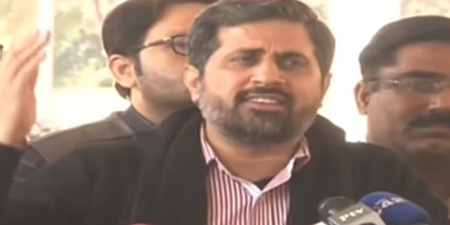 JournalismPakistan.com January 10, 2019


LAHORE - Punjab Information Minister Fayyaz ul Hassan Chohan has apologized for his thoughtless response to a reporter's question that had angered the journalists.
He said he got upset on learning during his speech that his wife was hospitalized in an unconscious condition.
"Before I went on stage to deliver the speech, my driver passed me a chit that said my wife was in the hospital," he said.
A journalist had asked the minister to respond to the Jamaat-e-Islami (JI) chief's statement alleging that the Pakistan Tehreek-e-Insaf's (PTI) promise of turning the country into a Medina-like state is baseless as the government did not even take a single step for it.
Chohan, rather than responding to the question, lambasted the journalist, saying he should feel ashamed for having asked such a question.