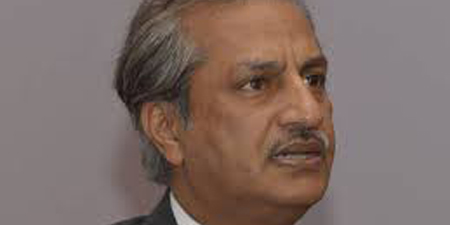 JournalismPakistan.com September 14, 2020


ISLAMABAD—Absar Alam appeared defiant on Monday, vowing not to opt for bail if arrested in a recently registered high treason case against him.
The former head of PEMRA likened the charges against him in the FIR to those against Bhagat Singh, a young socialist revolutionary hanged on 23 March 1931 in Lahore's Central Jail.
In a rather long tweet in Urdu, Alam said he was facing the same charges of treason, which the British government brought against Singh.
He maintained that his fault was that he asked questions. Then he defiantly added that he would not seek bail, would not delete his tweets, and fight the case for fundamental constitutional rights.
Police in Jehlum registered a treason case against Alam for his tweets against the PTI government and the military.
In response to this tweet, former editor of Dawn, Abbas Nasir asked him to stay strong. "More power to you, Absar. Stay strong."
However, other twitter users made fun of Alam for likening himself to Singh. They said Bhagat Singh died young fighting against the British government while Alam has sided with former Prime Minister Nawaz Sharif and reaping benefits.