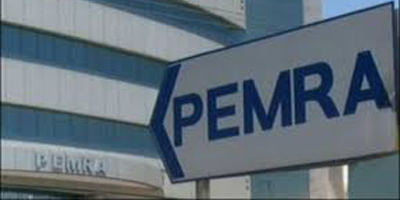 JournalismPakistan.com June 01, 2016


ISLAMABAD - The electronic media's regulatory body PEMRA said Wednesday that there will not be a blanket ban on airing of commercials featuring contraceptives.
"Until a final decision by the board (The Authority), there will not be a blanket ban on advertisements of contraceptive products," a PEMRA notification said. It said, the understanding will be that these adverts are not be aired during children viewing hours (6:00am-8:00am and 5:00pm-9:00pm); no such commercials are aired during children's programs, and that special care is given to the use of language and visuals to conform with the cultural values.
Late last month, PEMRA had banned advertisements for contraceptive products on television and radio over concern they expose inquisitive children to the subject of sex.

The authority said it was acting in response to complaints from parents and its ban covered all contraceptive, birth control and family planning products.
Related:
PEMRA bans airing of 'undesired' contraceptive advertisements
Condom ad ban gets international coverage
Mathira condom commercial banned