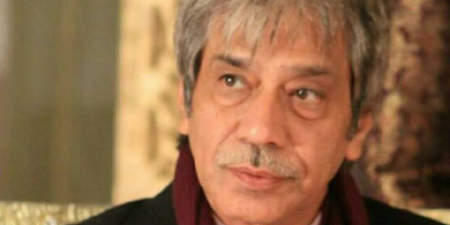 JournalismPakistan.com March 17, 2017


ISLAMABAD: The National Assembly was told Friday that allegations of sexual harassment levelled against Agha Masood Shorish (pictured), the director current news at PTV, could not be established before the inquiry committee.

Anchors Tanzeela Mazhar and Yashfeen Jamal had lodged a formal complaint with PTV management last year about the current affairs director making sexual advances and harassing the two.

Minister of State for Information and Broadcasting Maryum Auranzeb told the house during question hour that two cases of sexual harassment were reported in PTV recently.
She was replying to a question by Shazia Marri, a Pakistan People's Party legislator, who asked about the two cases and what action was taken against the persons involved.

Tanzeela in a tweet rejected the minister's statement. "Where is report of the inquiry committee, There should be an independant probe into matter n committee itself.we didnt trust this comittee."

Tanzeela resigned early this month saying "things were made very difficult for me to work and I was facing huge psychological torture every day."

The minister said in the other case Ather Farooq Butter, a Grade 9 officer "has been awarded major penalty of removal from service" under the Protection against Harassment of Women at Workplace Act 2010.