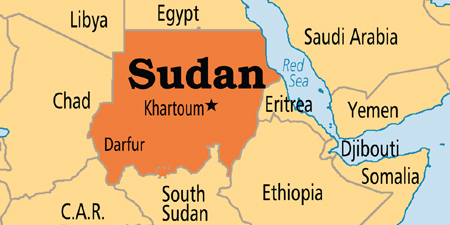 JournalismPakistan.com December 07, 2017


NEW YORK - Sudanese authorities should stop confiscating newspapers and drop draft laws that would further curtail press freedom, the Committee to Protect Journalists said today.
Over the past nine days, agents from Sudan's National Intelligence and Security Services (NISS) have confiscated all copies of four opposition newspapers Al-Tayar, Al-Watan, Al-Jarida, and Akhir Lahza from the printers, according to news reports and a statement from the independent, Khartoum-based Sudanese Journalists Network.
Separately, the Sudanese cabinet in mid-November approved a draft of an amended version of the Press and Publications Law, which would potentially give the authorities power to further censor newspapers, if approved by the parliament, according to news reports.
"Sudanese authorities have a history of silencing critical journalists by confiscating newspapers. Now they are trying to extend their powers of censorship through seizure," CPJ's Middle East and North Africa Program Coordinator Sherif Mansour said from Washington D.C. "We call on Sudanese authorities to allow all newspapers to report freely, and drop draft laws that would further curtail press freedom."
Bahaa ElDin Eissa, the managing editor of Al-Tayar, told CPJ that the newspaper confiscations might be linked to Al-Tayar's critical coverage of the President Omar al-Bashir's visit to Russia in late November, where he discussed potential military cooperation with the Russian President Vladimir Putin.
The three other papers, Al-Watan, Al-Jarida, and Akhir Lahza, printed similar stories about al-Bashir's Russia visit.
Eissa estimates Al-Tayar's financial losses at 25,000 Sudanese Pounds (US$1,000) for each day the paper is confiscated.
Eissa said the NISS did not explain the confiscation. Editors of the four newspapers sent a joint letter on December 2 to the Prime Minister Bakri Hassan Saleh inquiring about the reason behind the confiscations but got no response, Anadolu news agency reported and Eissa confirmed.
Local journalists began an open-ended strike on December 5 in protest at the confiscations, according to news reports.
NISS did not immediately respond to CPJ's emailed request for comment.
The new version of the Press and Publications Law would allow the state's National Press Council to order the confiscation of critical newspapers for up to 15 days instead of three days under the current law, according to news reports.
The law would also allow the council to suspend a journalist's credentials, including credentials for those who work for online outlets, for "the period that it sees fit," according to news reports. Press Council members are elected by the parliament or the state's press union, or appointed by the country's president. The draft does not specify violations that could lead to the suspension of a journalist's or a newspaper's credentials, according to the reports. Without credentials, news outlets and journalists are not allowed to report.
The Cabinet's Secretariat did not immediately respond to CPJ's email requesting comment. – CPJ News Alert/Photo: Operation World