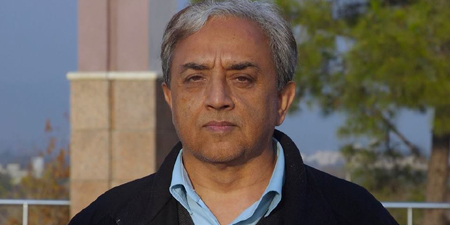 JournalismPakistan.com January 31, 2018


ISLAMABAD – Senior journalist Masror Hausen, who began his career in journalism with The Muslim, passed away early Wednesday morning of a heart attack.
Masror worked for several organizations during his career including Geo English, DawnNews, Samaa, and Express Media Group.
He was working as Director Coordination and Outreach at the Senate of Pakistan.
Masror struggled throughout his career for equal wages for media workers, journalists, and non-journalists.
His colleague and friends remember him as a great, soft-spoken human being.
Dawn newspaper's Washington correspondent Anwar Iqbal recalled how Masror, behind the wheel while returning from Murree, had saved their lives many years ago after the vehicle's brakes failed.
"As we crossed Sunny Bank," Masror said to me, "brakes have failed, but don't say it loud. We do not want to scare others," recalled Anwar. "My wife, Bushra, and two cousins were in the back seat. I suppressed my scream, and asked: 'What will you do now?"
"Try one of these perpendicular side streets," said Masror, pointing uphill. "Let's hope the elevation stops the car."
"We not only found an uphill street, it had sand too, brought there for a nearby construction. The car went up a few hundred feet and stopped, stuck in the sand."
"Masror is a rough driver," said someone from the backseat as their heads hit the roof.
"No, he is a very safe driver. He just saved our lives," Anwar responded.
Farooq Aqdas, another senior journalist remembered his association with Masror. "We stayed together in ups and downs of life from getting arrested in Afghanistan to having lavish dinners in Europe. He was such a nice person."