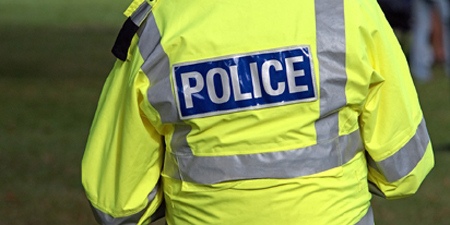 JournalismPakistan.com March 09, 2018


Reporters Without Borders (RSF) has called for the immediate release of two Pakistani journalists held on spurious charges by the police in Sindh.
Both were initially the victims of enforced disappearances before the police eventually acknowledged holding them.
Rafaqat Ali Jarar, the Daily Koshish correspondent in Tanda Bago, a small town 100 km southeast of Hyderabad, was kidnapped by gunmen on 15 February. It was only on 2 March that the police admitted having him in their custody.
He is now charged with terrorism and, according to the Sindh security forces, was part of a group created by India's counter-intelligence agency, Research and Analysis Wing (R&AW). However, little is known about this mysterious group.
Kamran Sahito, who works for the Sindh Express newspaper and BOL TV, was kidnapped in similar circumstances on 6 February in Hyderabad, the province's second-largest city. The police repeatedly denied holding him but his father filed a complaint with a Hyderabad court and, on 28 February, a judge ordered the police to produce him within three days.
Although his colleagues emphasize his professionalism as a journalist, he is now charged with burglary.
"The crude police behaviour and trumped-up charges border on the absurd," said Daniel Bastard, the head of RSF's Asia-Pacific desk. "These reporters are clearly the collateral victims of the relentless harassment of independent journalism in Sindh."
"We call on the government to dispatch an independent commission of inquiry to shed light on these arbitrary arrests. The police must stop serving as the armed wing of private interests, as is so often the case in this province."
The security forces in Sindh constantly harass investigative journalists, a province still marked by feudalism and tribal conservatism. Jarar's brother, fellow journalist Nasrullah Jarar, told RSF that his brother's abduction was a reprisal for his investigative coverage of complaints by local cane sugar producers about their treatment by major landowners with links to provincial politicians.
Sahito's father said he was concerned for his son's safety and feared that he could be used as an example to intimidate other journalists in the province.
Another Sindh Express reporter, Ghulam Rasool Burfat, was reported missing on 5 August. Based in Jamshoro, a city 15 km west of Hyderabad, he is said to have been investigating the province's separatist movements a little too closely. Four days after his abduction, masked gunmen abducted Badal Nohani, the secretary-general of the Jamshoro Press Club.
Despite repeated demonstrations by their families and fellow journalists, the provincial authorities have said nothing about their disappearances.
Pakistan is ranked 139th out of 180 countries in RSF's 2017 World Press Freedom Index. - By Reporters Without Borders