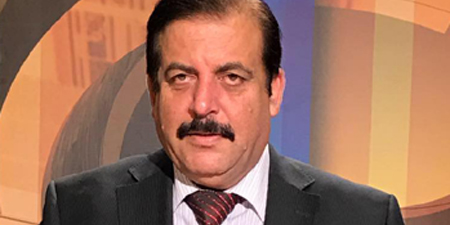 JournalismPakistan.com February 09, 2018


ISLAMABAD – The governing body of the National Press Club, Islamabad on Friday agreed to a recount of the counting sheets, nearly a month after the annual elections.
President Tariq Mehmood Chaudhary (pictured) who chaired the meeting pointed out that on the election night, the election committee counted the votes five times on the insistence of Azad Panel.
He said during the counting, candidates of Azad Panel were there and also made videos. But despite this, they were not willing to accept the results. They have now asked for another recount, which will be done soon so that baseless propaganda could end, he said.
Tariq Chaudhary representing the Journalist Panel edged Shakeel Qarar by only 11 votes in polls held on January 13.
The house decided that different committee will be formed for the efficient running of the press club. The office-bearers will head these committees.
The meeting condemned the uncalled for criticism of some senior journalists by a section of the community.
Photo: Facebook (Tariq Mehmood Chaudhary)