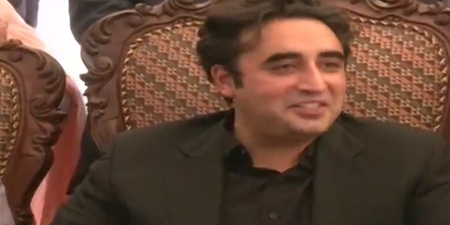 JournalismPakistan.com June 18, 2021


ISLAMABAD—National Assembly's Standing Committee on Human Rights has decided to write a letter to the ISI chief to highlight "how his institution is being defamed" through attacks on journalists.
According to a tweet by prominent journalist Absar Alam, PPP parliamentarian Bilawal Bhutto Zardari made this announcement while chairing the National Assembly's Standing Committee on Human Rights, held at Parliament House Islamabad.
Alam, in his tweet, said: "In the backdrop of the attacks against journalists and the wave of fear and horror among Pakistanis, Bilawal Bhutto-Zardari will write a letter to DG ISI [Lt] Gen Faiz Hameed to make him aware of the seriousness of the situation and the damage caused to the respect of the institution."
During the meeting, various attacks on journalists also came under discussion. The police officer informed that the CCTV footage of the attack on Alam was sent to the NADRA, but no further progress had been made yet. According to the police, the footage was blurred. However, in this regard, a special investigation team, had been formed to look into the incident.
The police officials further informed that 50 attacks had been reported since 2018, 44 of which were personal. Of these 44 cases, challans of 20 had been submitted, five were dismissed, and 19 were under investigation. There were six high-profile attacks against journalists.
The chairman, Human Rights Committee, said that if an institution was involved in attacks against journalists, it was condemnable, and if the name of the institution was being "used wrongly," then it was also condemnable.
A briefing was also given to the committee on the Protection of Journalists and Media Professionals Bill, 2021, which was presented in the National Assembly last month by the secretary for human rights. The secretary informed that an autonomous commission would be constituted under the proposed bill. "Four members of the commission would also be from the journalist community while four members would be from press clubs established in provinces," he said.
Reportedly, the committee directed the interior ministry to submit a list of treason cases and cases registered under the Prevention of Electronic Crimes Act (PECA), 2016, against journalists, bloggers and vloggers so far.