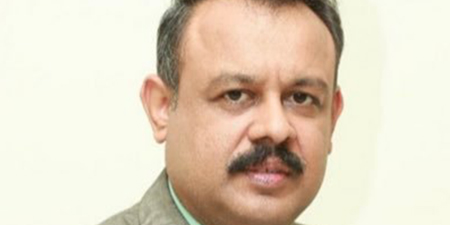 JournalismPakistan.com August 07, 2022


KARACHI—A local court in Karachi has sentenced journalist Asad Kharal to three months in prison and imposed a fine of Rs 100,000 for making baseless and fabricated allegations against JSIL Company and JS Group.
In its verdict under 500 PPC, the court declared that the journalist, as head of investigations of ARY News, had distorted the facts to make false allegations against the company during the show 'Kab Tak' aired on ARY News on January 15, 2016.
Kharal, in response to a question asked by anchorperson Erum Nawaz about the CEO of JS Investment Company, had said: "See the story of his frauds is so big that it can't be covered in one program. Those are of billions of rupees and are different. Now the scenario, now the issue is that NICL had made some illegal investment of Rs2 billion in JS Investments Ltd and all this is fraud."
The verdict read: "Due to the defamatory remarks [against JSIL Company and JS Group] which were made with malafide intention and sole object to cause defamation in the eyes of their investors and their clients besides general public, well-wishers and staff members of the company went fed up and mentally perturbed," the judgement noted, elaborating that: "The investors withdrawn their share amounts and also the other public became perturbed to the said defamatory remarks having no worth and truth."
The judgment was announced by Mrs. Fateh Mubeen Nizam, Additional District and Sessions Judge - IV Karachi (S). She noted that such serious defamatory remarks caused great loss to the company and its reputation, which cannot be compensated in terms of money.
She sentenced Kharal to three months in prison and a fine of Rs 100,000. In case of non-payment of the fine, he will have to face another one month's imprisonment.
Photo: Twitter (@AsadKharal)