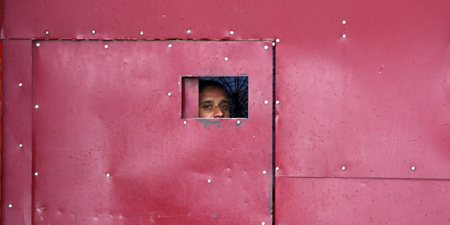 JournalismPakistan.com August 21, 2019


BRUSSELS — The International Federation of Journalists (IFJ) has called on the Modi government and authorities in Indian-Occupied Kashmir to lift the information siege imposed on the region as journalists continue to face harassment, obstruction and threats and media face a continued communications blackout, as the lockdown enters its third week.
IFJ affiliates across South Asia have called for urgent action to protect the rights of journalists and to end the gag on press freedom in Kashmir — which has faced an unprecedented lockdown since 5 August — with all communications including mobile and internet services blocked and media's access to information having been curtailed.
While the information on the ground is hard to verify due to the communications blockade, it is reported that:
· At least one journalist was detained. Two other reported detentions cannot be verified at this stage.
· Many media outlets have been forced to close because reporting has been impossible. Newspapers have stopped printing due to a shortage of newsprint and media workers have been prevented from operating freely
· Photographers and camera crew have had to face intimidation and have had photos deleted by security forces
· Journalists have suffered physical and mental harassment while reporting
· Reporters are being denied access to large parts of the region or being prevented from moving due to an unofficial curfew
• Journalists claim they are facing constant surveillance
To try to circumvent the restrictions some journalists have resorted to sending information out with those leaving the region on flash drives. The BBC has increased its short-wave radio broadcasts to make up for the block on its web-based news services.
Local journalists have had to wait painstakingly for hours to send their reports from the Kashmir Media Centre, set up by the government, which has just four computers, poor internet connection, and two landlines. Many are angered over the reportage by the national media, which has been provided extra facilities by the authorities in Delhi and Kashmir and which they claim has not been showing the real picture on the ground.
IFJ affiliates across the world have reacted to the crackdown, demanding the authorities lift the restrictions.
IFJ General Secretary Anthony Bellanger said: "Journalists in Kashmir are facing restrictions, obstruction and harassment, there is a constant flow of misinformation from the authorities, communications remain shut down and media cannot operate. The authorities must lift the information siege, allow journalists to carry out their duty and take action against those who unlawfully obstruct or harass journalists". — IFJ media release