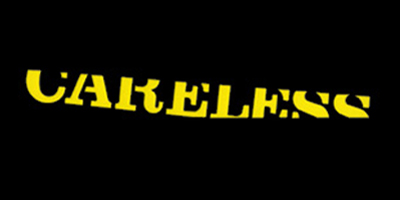 JournalismPakistan.com September 10, 2012 Steve Manuel

SAN JOSE, CA: It's funny how a Facebook post can lead to a story, but that's the way my mind functions. A journalist, it is said, can find a story even when nothing is apparent to others. And others will miss one even when it's right under their nose.
My good friend Rizwan Razi of the Dada Pota fame yesterday posted on Facebook a comment that it was a shame that Jang and then a score of other newspapers and television channels have wrongly displayed a picture of a young Kashmiri girl as being that of Rimsha Masih of the recent blasphemy case uproar.


Of course he's right. Somebody did not do his job right. Somebody did not follow up. Somebody did not check. It was initially a case of extreme carelessness and then of the blind following the blind.


Further down the post, when I corrected a spelling, as is my habit as a journalist, teacher and writer, some people got offended. How can I, as a journalist, look the other way when people who are in the media or talking to the media, even if it's on Facebook, spell media as 'meedia', definition as 'defination', synonym as 'sysnonym', really as 'realy' , Muslim as 'nuslim', propaganda as 'propgenda' etc. etc.


Also I was appalled by the blatant use of incorrect phraseology and there were many. As a rule one should try and keep their written language as simple as possible so people understand what is being written or said. So when somebody writes, "They make us like rain worms" what can one possibly understand from that. I think such a sentence needs translation and context to be comprehensible.


Then there was: "To hell this journalism!"


I presume the author of this jewel meant "To hell with journalism." She certainly did a good job of sending journalism to hell. She also put forth this beauty, her opinion on Pakistani journalists: "Its now have become another teotology for colloquialism."


I venture she meant to say 'tautology'… and for what she actually meant, I guess I will need a translator and a philosopher.
And there was more…
But not to diverge from the main point; there is no excuse for bad journalism and bad journalistic practices.
The Rimsha picture that was printed by Jang and others was the wrong one. It is now in the open. Yet, has anybody come forward to take responsibility?
I don't think so.
It's not in our culture to admit a mistake. Izzat ka masla hai na!
In fact everything is.
There was this young reporter, referred by a celebrated talk show anchor with a certain infatuation with Veena Malik, who sat all day in the newsroom and boasted about what a great reporter he was. After three days of listening to this, I decided to have a chat with this young Hamid Mir wannabe.


"I haven't seen a story from you yet," I pointed out. "All the other reporters have submitted something or the other."


"No problem, sir. I have 10 stories…."
"I need one," I said.
After four days, during which he expertly dodged the chief reporter and the news editor, he slipped into my office with a sheepish look.
"The story…." I reminded him.
He pushed forward a single sheet. One glance at it and I saw it was three paragraphs.
After a week of waiting, I got three paragraphs.
I wish I had kept that story. Suffice to say, it was a waste of time and effort. The language was poor. It had no start, no middle and certainly no end. It was conjecture, opinion and exaggeration. It was biased.
He left me with no option.
I didn't want him.
So he was fired. He left telling me I didn't know what I had missed!
If you look around the newsroom of our newspapers and TV channels you will find many like him; they have a gift of the gab and nothing to back it up with. They do not know the basics of journalism - the what, who, why, when or where – and they don't care.
These stars of the newsroom are the ones who have relatives who are related to the PM, the president, the chief of army staff…. or so we are made to believe. Their cha-chas and ma-maas are the editor, the director news, the CEO.
You cannot tell them what to do. They know it all.
"Sub chalta hai," I have heard in more than one newsroom, if not the infamous, "Jaanay do; dekha jaey gaa!!"
What else, but wrong photographs and contentious reports can one expect with such work ethic in place?
When a story is gotten on the phone?
When there is no confirming the reliability or authenticity of the report?
When the reporters and editors have their own agenda that has nothing to do with journalism?
When there are no checks in place to catch a mistake?
When nobody cares?