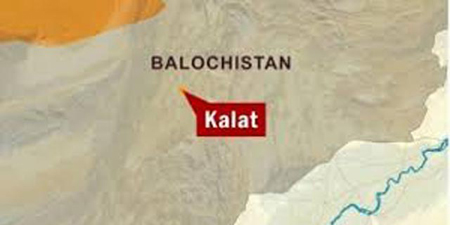 JournalismPakistan.com January 14, 2017


NEW YORK - Pakistani authorities should credibly investigate Thursday's fatal shooting of a journalist in Balochistan and bring those responsible to swift justice, the Committee to Protect Journalists said Friday.
Two unidentified men on a motorcycle fatally shot Muhammad Jan, a reporter for the Urdu-language daily newspaper Qudrat in the Kalat district and fled the scene, according to news reports. Jan, 37, was also press secretary at the press freedom group the Pakistan Media Council and a teacher at a secondary school in Kalat. Balochistan has long been the site of conflict between the state and separatist and other militant groups.
No one immediately claimed responsibility for the attack. Media reports said that police had opened an investigation into the murder, but had not yet named any suspects. A police officer told Agence France-Presse that Jan had not told police about any threats he might have received, or about any personal disputes.
"Balochistan, mired in a protracted conflict, is a particularly dangerous place for journalists," said Steve Butler, CPJ's Asia program coordinator. "We call on the Pakistani government to conduct a thorough investigation of Muhammad Jan's murder, and to consider his journalism as a possible motive. Pakistan must show that journalists cannot be murdered with impunity."
Impunity in the attacks and murders of journalists in Pakistan runs high. With insufficient or no official investigation into the crimes, it is often hard to determine the motives for the attacks. Pakistan ranked eighth on CPJ's 2016 Impunity Index, which highlights countries where journalists are murdered and their killers go free. The Pakistan Press Foundation, an advocacy group, has reported that entrenched impunity has forced Pakistani journalists into self-censorship or leaving the profession altogether. - Committee to Protect Journalists