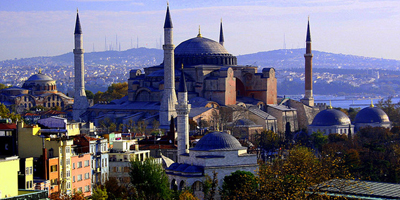 JournalismPakistan.com April 29, 2016


ANKARA - An Istanbul court on Thursday sentenced two prominent Turkish journalists to two years behind bars for illustrating their columns with a cartoon of the Prophet Mohammed (PBUH) originally published by French satirical weekly Charlie Hebdo.

The sentence was handed to columnists Hikmet Cetinkaya and Ceyda Karan, both columnists with the opposition Cumhuriyet daily.

"The two journalists were sentenced to two years each in jail," said their lawyer Bulent Utku. "We will appeal the ruling at the appeals court," Utku told AFP following a hearing at Istanbul's criminal court.

The pair, who went on trial in January last year, were acquitted of "insulting religious values" but convicted on charges of "inciting public hatred".

They were sentenced to three years in jail, which was reduced to two by the court on technical grounds.

The state-run Anatolia news agency said the case was brought by a total of 1,280 plaintiffs including President Recep Tayyip Erdogan's daughters Esra and Sumeyye, his son Bilal and his son-in-law, Energy Minister Berat Albayrak.

The Erdogan family was represented by a lawyer in court, it added.

After the verdict, members of the public who had brought the complaint and were present in court shouted "Allahu Akbar", Cumhuriyet reported - Arabic for 'God is greatest'. - AFP