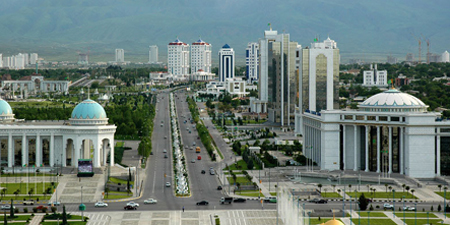 JournalismPakistan.com December 07, 2016


NEW YORK — Turkmen authorities should release radio journalist Khudayberdy Allashov and cease retaliating against journalists with trumped-up charges, the Committee to Protect Journalists said Wednesday.
Police in the Dashoguz region of northern Turkmenistan on December 3 arrested Allashov, a contributor to the U.S.-government-funded broadcaster Radio Free Europe/Radio Liberty's Turkmen service, and charged him with possessing a banned substance. His employer learned about the incident yesterday.
According to RFE/RL's Turkmen Service, locally known as Radio Azatlyk, police took the journalist, his mother, and his wife from his home to a nearby police station, where he was beaten and forced to confess to possessing 11 kilograms (24 pounds) of nasvay, a smokeless tobacco product, still widely consumed in Central Asia despite an official 2008 ban.
Radio Azatlyk reported that a woman whom police alleged had sold Allashov the product said she had seen the journalist at the police station severely bruised and unable to hold up his head or to speak. The broadcaster said several other witnesses confirmed the woman's account. The journalist's wife told RFE/RL that Allashov had confessed under duress, and could face up to seven years in prison.
"We are deeply troubled by media reports that Turkmen police beat a so-called confession out of an investigative journalist that could put him behind bars for the next seven years," CPJ Deputy Executive Director Robert Mahoney said. "The authorities should drop any plans to prosecute Khudayberdy Allashov and stop their intimidation of all journalists whose only 'crime' is embarrassing those in power by uncovering wrongdoing." - Committee to Protect Journalists