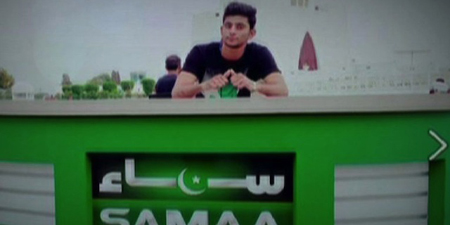 JournalismPakistan.com February 14, 2017


NEW YORK - Pakistani authorities should bring to justice all those responsible for the murder of Taimoor Abbas, a cameraman for Samaa TV, who was fatally shot Sunday while covering the aftermath of an attack on a police vehicle, the Committee to Protect Journalists said.
Abbas and colleagues were arriving to cover the aftermath of a grenade attack on a police vehicle in the North Nazimabad district of Karachi that hurt no one when gunmen on a motorcycle began shooting at their van, according to press reports. Abbas was shot in his head and chest, and died while being treated in a nearby hospital. The Tehreek-i-Taliban Pakistan claimed responsibility for the attack both on the police vehicle and on the Samaa TV van, according to news reports.
Militants in Pakistan have repeatedly staged secondary attacks to target people rushing to the scene of a first attack. Such secondary attacks put journalists, who often cover the aftermath of bombings, at special risk.
"Taimoor Abbas' murder while reporting underscores the grave risks Pakistani journalists face reporting on the effects of political violence, particularly from secondary attacks," said CPJ Executive Director Joel Simon. "Reporters should exercise utmost caution when approaching the site of an attack."
Police have begun an investigation into Sunday's attacks, according to media reports. Police chief Muqaddas Haier told Dawn that police suspect that the gunmen attacked the police vehicle to attract the media's attention. Police arrested some 30 suspects during raids across Karachi, according to press reports. Government officials, including Prime Minister Nawaz Sharif and Minister of State for Information, Broadcasting, and National Heritage Marriyum Aurangzeb, have condemned Abbas' murder and have vowed to safeguard journalists.
Abbas was at least the second journalist killed in Pakistan this year. Unidentified attackers on January 12 fatally shot Muhammad Jan, a reporter for the daily newspaper Qudrat, in Balochistan. CPJ is investigating that murder to determine whether it was related to his journalism.
Pakistan ranked eighth on CPJ's 2016 Impunity Index, which highlights countries where journalists are murdered and their killers go free. In a 2014 meeting with a delegation from CPJ, Prime Minister Sharif committed to address violence directed at the media and to speed up the prosecutions of those who kill journalists. In March 2016, a court sentenced one defendant to life in prison for the 2013 shooting of crime reporter Ayub Khattak. - Committee to Protect Journalists