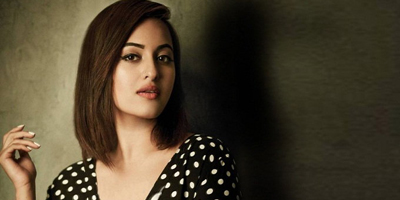 JournalismPakistan.com April 25, 2016


ISLAMABAD - Indian actress Sonakshi Sinha is to feature as a Pakistani journalist in a film which is an adaptation of a novel titled 'Karachi, You're Killing me.'

Dailybhaskar.com website reported Monday that Sonakshi seems to have found a perfect women-centric film for herself and has given a nod to the film.

Quoting news sources, the wesbite said rights for the adaptation has already been secured by a leading production house and the project, titled Noor, will be directed by ad filmmaker Sunhil Sippy.

The book written by Pakistani journalist-author Saba Imtiaz is a story of Ayesha Khan, a journalist in her 20's living in Karachi, one of the world's most dangerous cities, and whose job is to show up at bomb sites and picks her way through scattered body parts.

The story also focuses on her personal life as Ayesha is hopeless in finding a nice guy like her old friend Saad, to share her personal thoughts with. Other than that, her most basic problem is how to straighten her hair!

Sona is the daughter of actors Shatrughan and Poonam. After working as a costume designer in her early career, she made her debut in action-drama film Dabangg (2010) which led her to win the Filmfare Award for Best Female Debut.