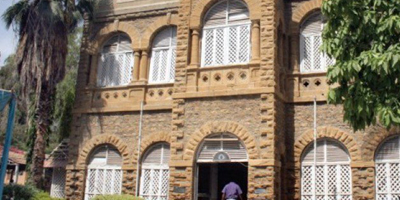 JournalismPakistan.com March 28, 2016


KARACHI - Protesters belonging to a students' wing of a religious party attacked the Karachi Press Club Sunday, beat up journalists and set a Jaag TV vehicle on fire.
The protest marking the chelum of Mumtaz Qadri, the man who murdered Punjab Governor Salman Taseer, was organized by Anjuman Talba-i-Islam (ATI). It is the students' wing of Jamiat Ulema-i-Pakistan-Noorani.
Dawn reported Monday the protesters had arguments with some cameramen over lack of coverage of their protest. Other protesters, some wearing helmets to conceal their identities, started smashing windows of a Jaag TV vehicle and then set it ablaze.
They beat up the cameramen, snatched three cameras, and hurled stones at the press club and an adjacent building , the paper said. Gunshots could also be heard.
Quoting witnesses, Dawn said the protesters tried to enter the press club and attacked a watchman. However, despite being beaten up, he managed to lock the main gate.
A contingent of police later arrived and fired shots in the air and teargas shells to disperse the mob.
Police and club officials said the attackers belonged to ATI. However, the ATI denied it was involved.